This page is for PepsiCo Commercial Partners only! If you are a consumer with a Recycle Rally account, please go to your reward section to redeem bins using your reward points.
Below is a list of bins in a variety of sizes to fit your needs. Find the bin(s) you wish to acquire and contact your local PepsiCo Commercial Partner.
Indoor/Special Event Bins
Collapsible corrugated plastic bins are lightweight and ideal for special events or indoor use.
These Bevel Bins hold 38 Gallons of recyclables and measure 20"x16"x28". Bins are provided in a 5 pack and cost $88 per pack.
Bins are advertised to accept both bottles and cans, bottles only, or cans only.
We recommend that these bevel bins use 40-45 gallon liners.
Cans & Bottles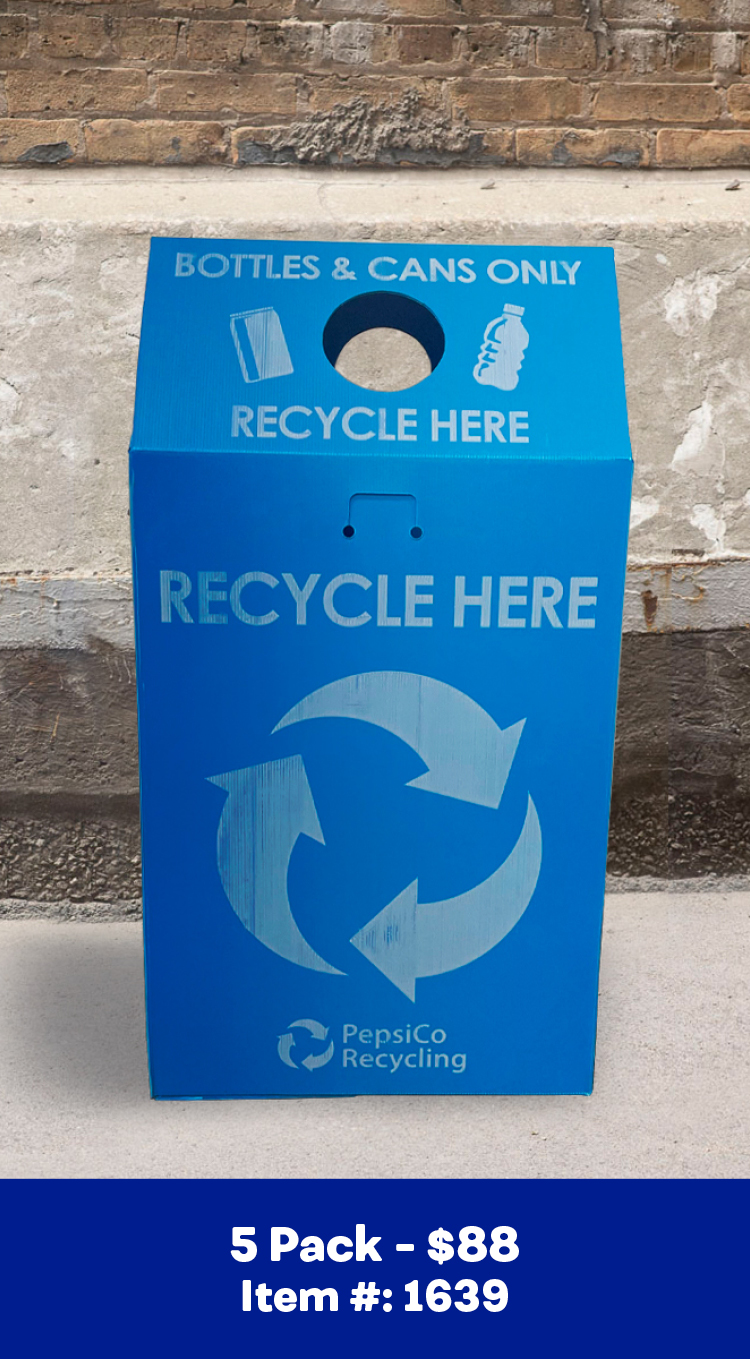 Bottles Only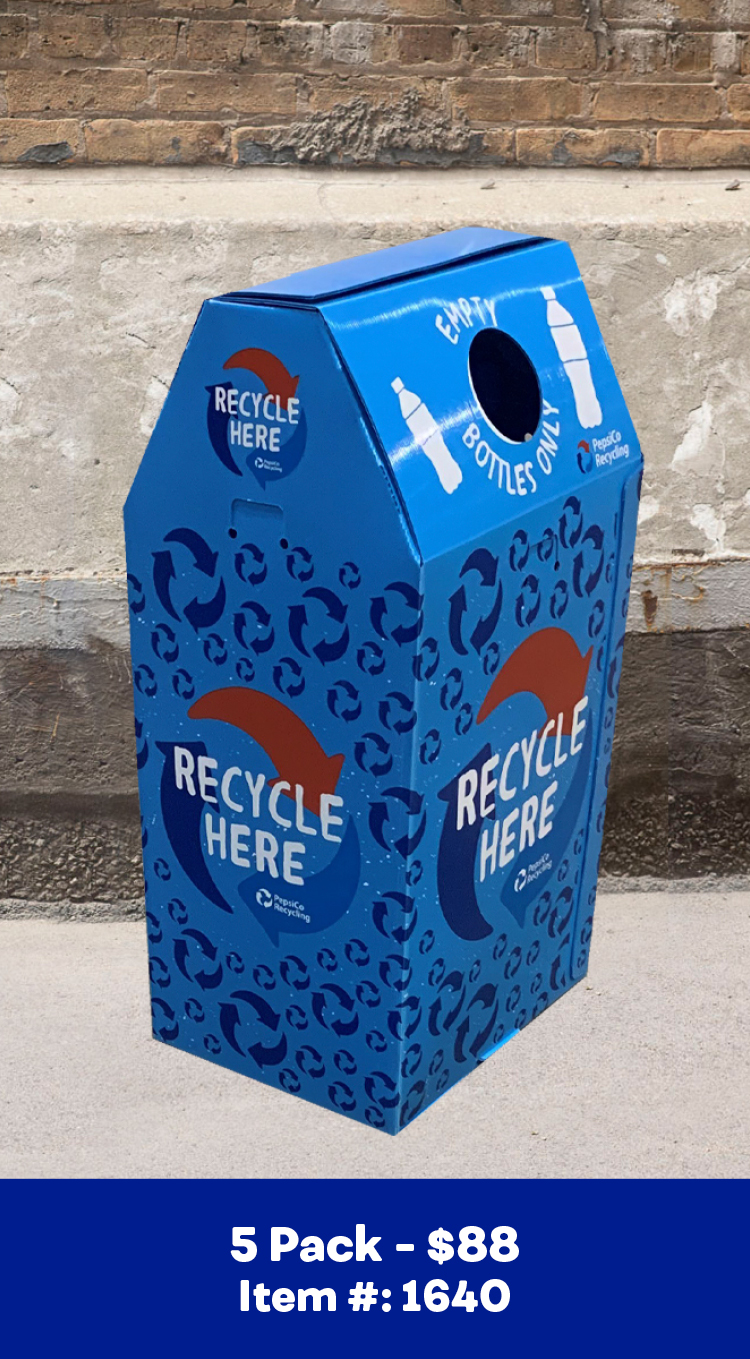 Cans Only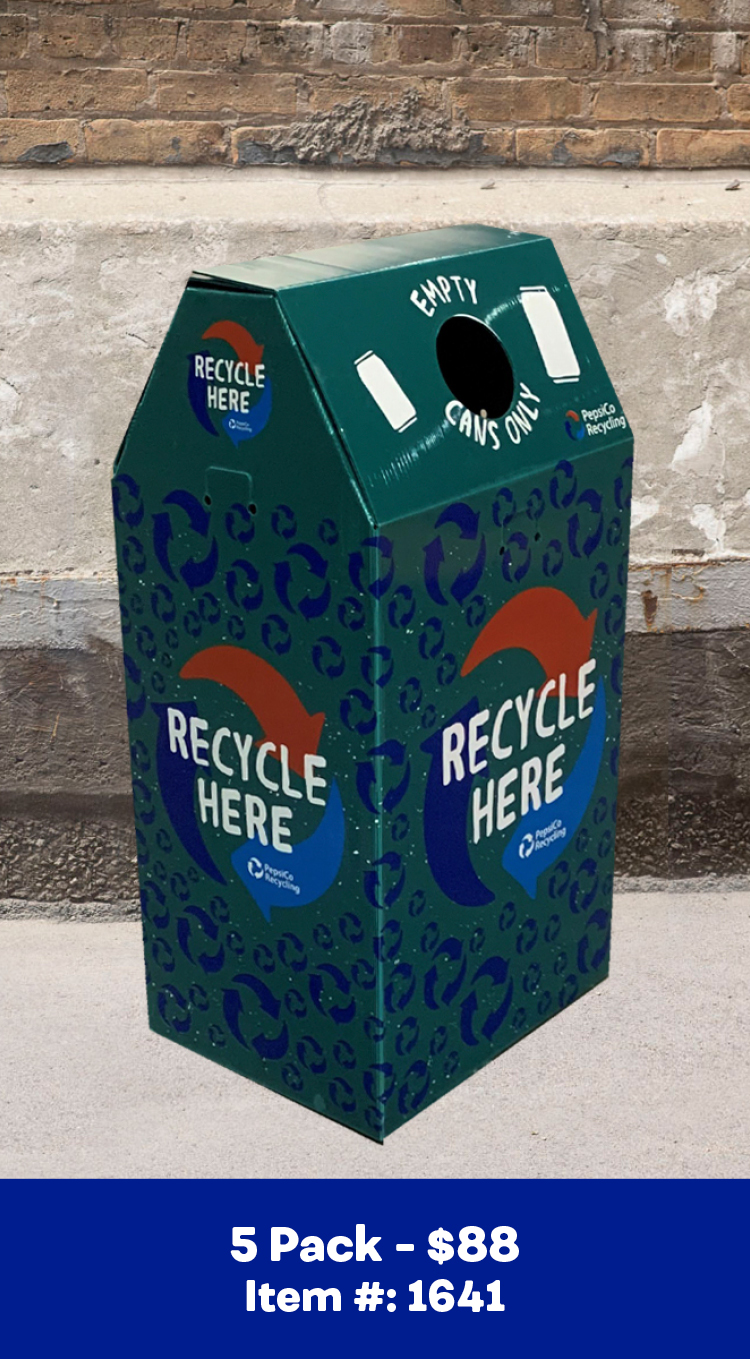 Cans & Bottles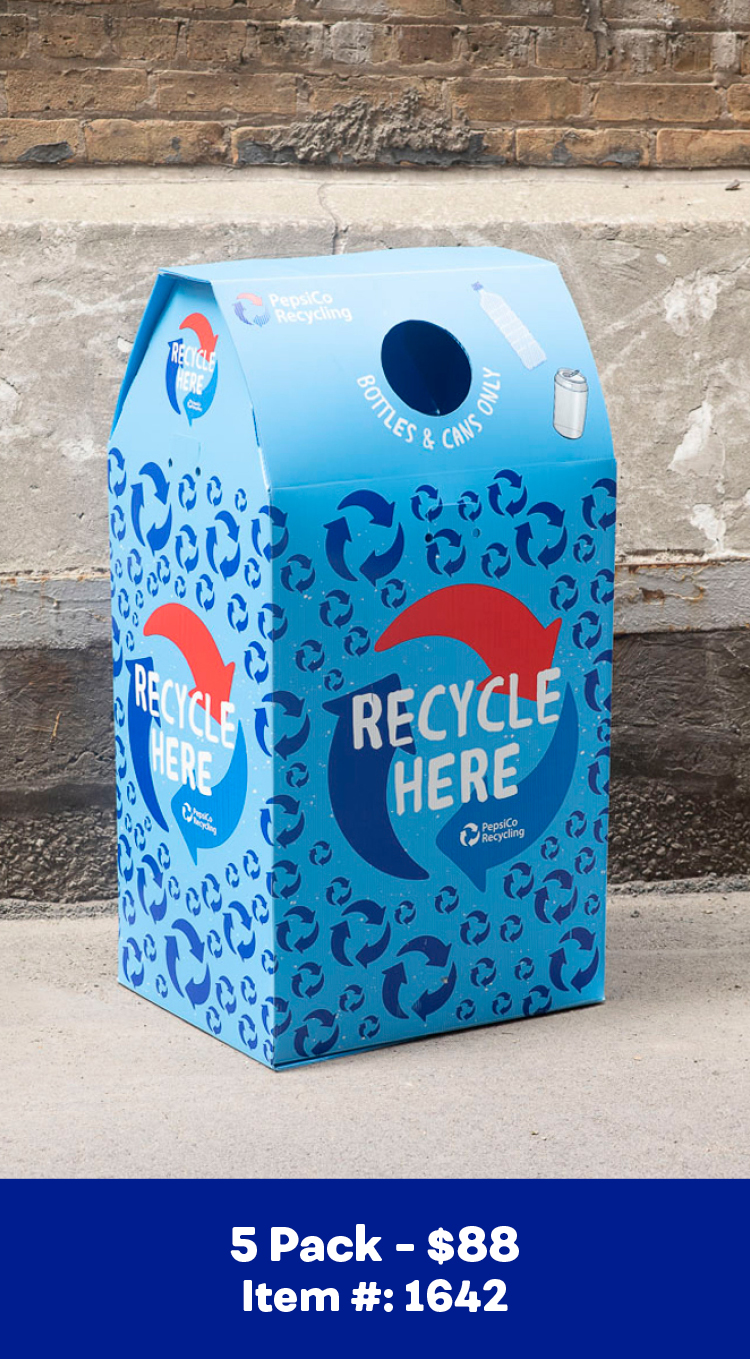 Outdoor/Indoor Bins
These bins are made of durable plastic and are ideal for outdoor or indoor use. Bottle and can bins can be purchased as a single unit or as a pack of 5 and are made from 100% post-consumer recycled material (minus the wrap).
Can Bin
46 Gal. - 21" Dia x 57" H
50 Gal. Liner Recommended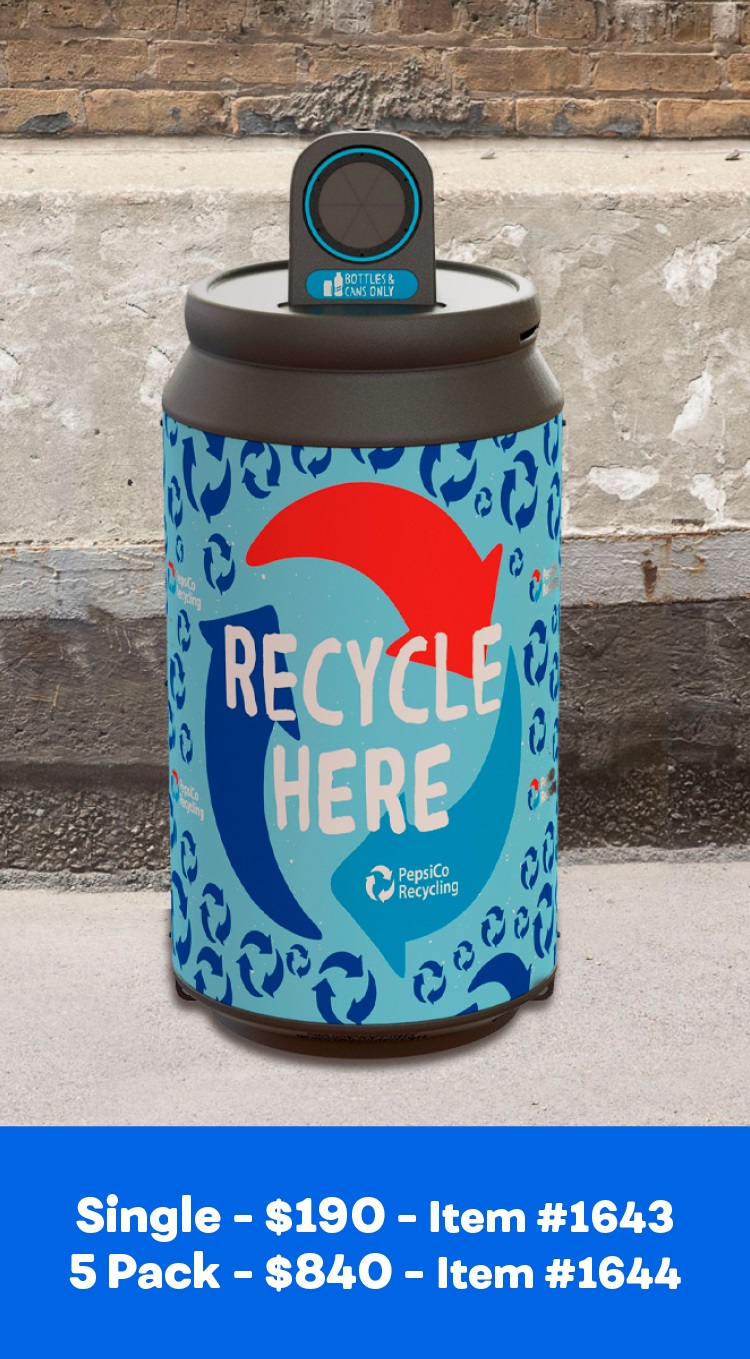 Bottles Only
40 Gal. - 20" Dia x 57" H
45 Gal. Liner Recommended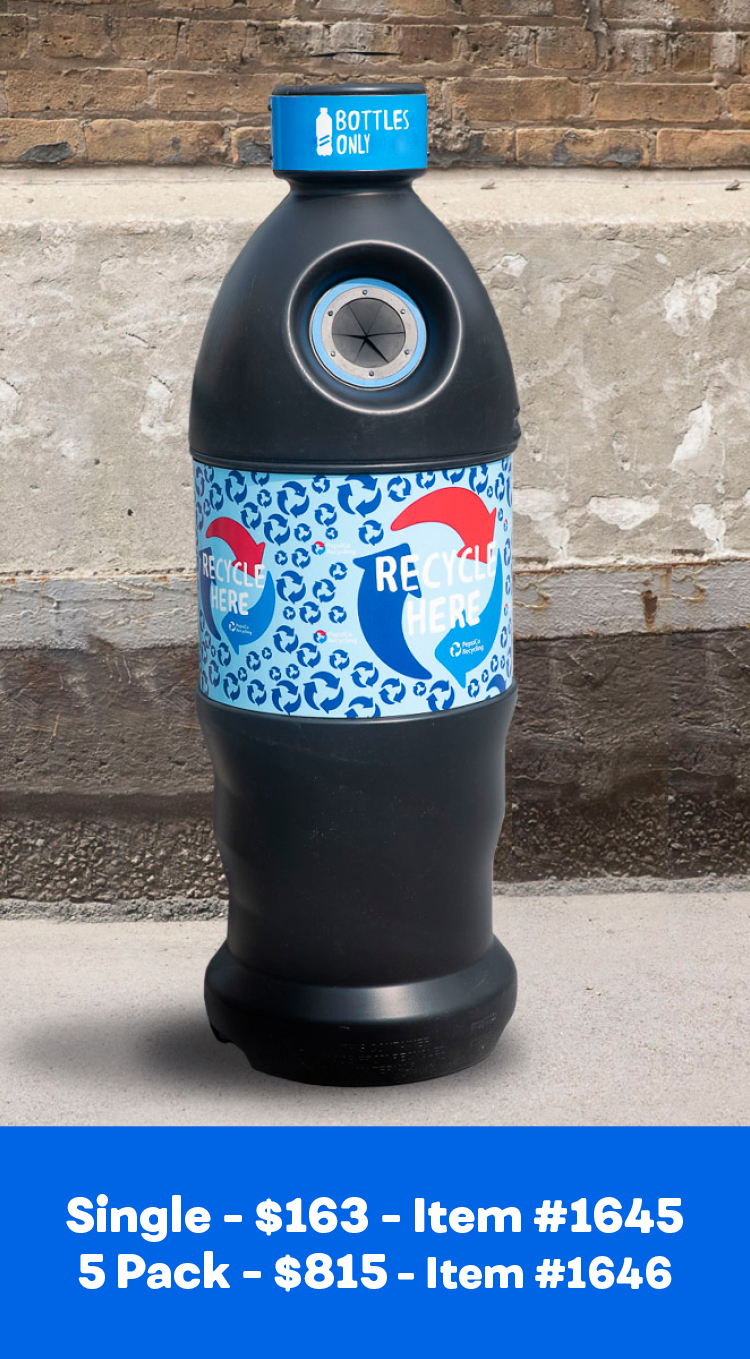 Cans & Bottles
40 Gal. - 20" Dia x 57" H
45 Gal. Liner Recommended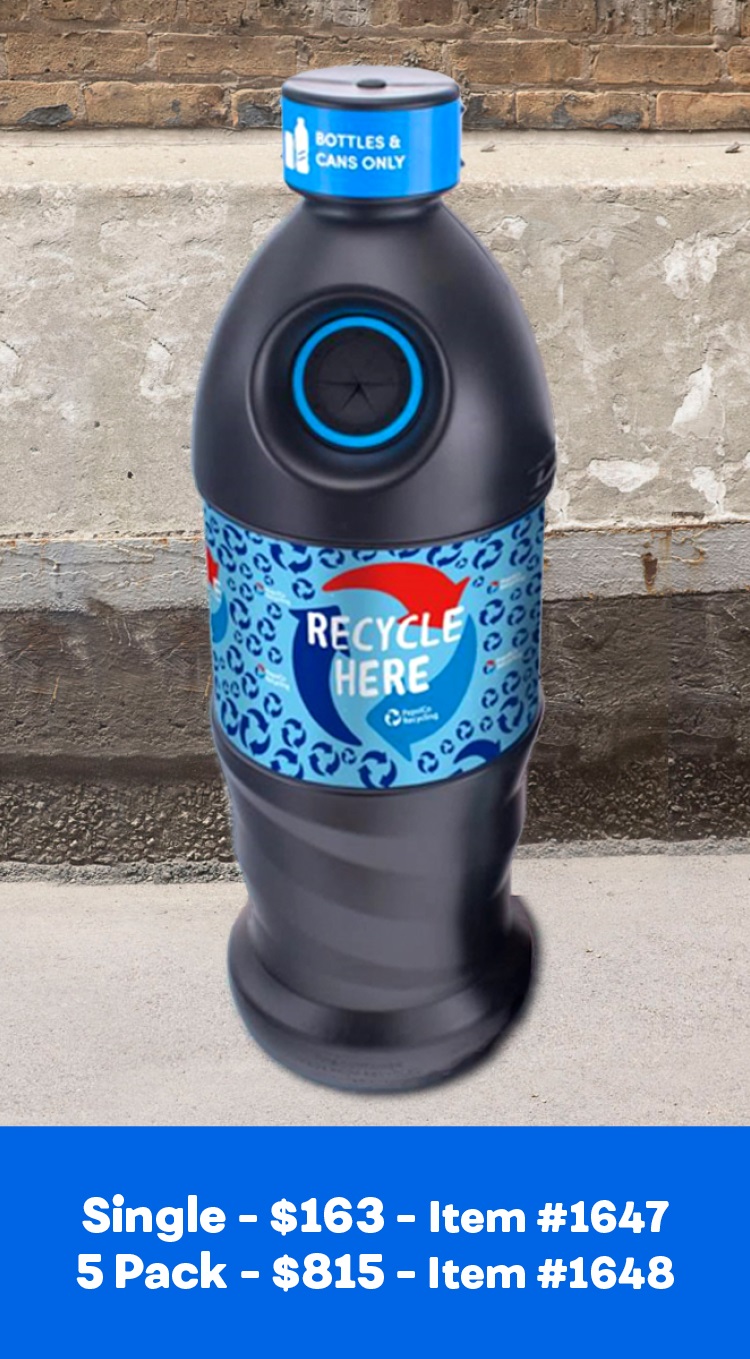 Toter
96 Gal. - 29.75" x 35.5"
96 Gal. Liner Recommended